Laura serves as a Cosmic Shaman, Multidimensional Healer, Ascension Guide and Facilitator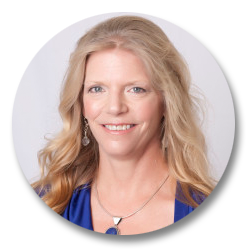 Source Light Integrations is here to ELEVATE YOUR EXPERIENCE. My healing work came to life out of pain. After experiencing several sudden deaths in my family, including the passing of my husband, I embarked on a healing journey. It led me to Sedona, AZ, where I experienced a full realignment and integration into the cosmic grid – a life changing transformation.
The impact it had on my life was profound. I went from feeling exhausted, anxious, and in pain to feeling light and energized. I regained the ability to sleep well, my intuition soared, and I found calm and peace.
The emotional rollercoaster I had been on finally came to an end. I realized my transformation was a gateway to so much more, and that my true calling was to help others heal in a similar way.
In my work today, I expand on the knowledge gained from my experiences and use intuition and connection to Source, accessing the expanded dimensional healing spectrum to provide profound change at your core level.
Let me guide you on your own healing journey! Schedule your free 30-minute consultation with me today and discover how Source Light Integrations™ can help you reclaim your health and happiness.
My purpose is to serve the healing needs of those seeking change. I maintain a private practice providing SourceLight Integrations™ and Universal Integration™ in downtown Glenwood Springs, CO.  I travel frequently to  speak and provide demonstrations, healings circles and private sessions.
Laura Barton
I can share with confidence one reason I believe Laura Barton to be so successful in her SourceLight Integration™ work…SHE TRULY CARES. Laura genuinely comes from the heart. I could feel and see "light" coming through my body as she worked to help with physical and emotional stresses, and it was both fascinating and powerful to me! Laura has a real gift for tuning into you and the energy in your body; she was incredibly helpful to me with her advice, suggestions, and SourceLight Integration™ work. Thank you Laura!
Discover how SourceLight Integrations™ can help you.
Schedule a free 30-minute consultation with me today.
SERVICE THROUGH COLLABORATION
VETERANS
Drawn to work with veterans, I sought out groups at VFW Hall(s), the American Legion, wherever I could be of service. I participated in events geared toward the veteran community by presenting and exhibiting at various venues. I was also invited to participate in the CAM (Complementary and Alternative Medicine) Clinics at the VA Hospital in Walla Walla, WA.
After moving to the Western Slope of Colorado I joined the Western Slope Veterans' Coalition, were I conducted free clinics and served on the Board of Directors during the group's transition from a parent organization.
HOSPICE
I also volunteered at the local Hospice, helping with palliative care patients by aiding during their transition and providing bereavement services to those remaining behind.
I view working with veterans and hospice as a continued opportunity to give back, pay it forward.
"The effects of SourceLight Integration on PTSD are profound. I've worked on TBI (traumatic brain injury) cases and had success documented through their continued medical approaches. I've also helped victims of Agent Orange exposure and their families. The adult children are dealing with the ongoing genetic ravages caused by their parents' exposure; while the parents' are troubled by the inadvertent effects of the exposure on their children, grandchildren, and great-grandchildren."
CREATE THE BALANCE YOU SEEK
I look forward to co-creating the health and happiness you are longing to achieve through the processes of SourceLight Integration™ and Universal Integration™ and bringing you back to balance on all levels – mental, emotional, physical and spiritual.
CO-CREATE YOUR HEALTH AND HAPPINESS WITH LAURA BARTON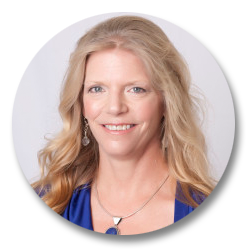 Laura Barton, founder of Source Light Integrations, provides profound change at the deepest levels. As a master alchemist, her sincere desire to co-create naturally draws people to work with her.
Sessions with Laura for Source Light Integrations are available by appointment. With her office based in Glenwood Springs, Colorado, she offers in person and long distance sessions anywhere in the world. Not bound by time and space, Laura's tranformational sessions are equally effective from the comfort of home.
Discover how Source Light Integrations can help you and schedule your session TODAY!
Contact Laura at 970.519.1683 or email her: Laura@SourceLightIntegrations.com to schedule your appointment.