How Does Distance Healing Work?
Everyone, and everything, is connected. Quantum physics brings science and spirituality together in this regard. Distance Healing can be done with people and animals all over the world. Clients can feel the effects, which are often dramatic, and permanent. Some can actually see guides and angels. Others smell lovely fragrances as I do distance healing work with them. Your animals will definitely feel the Distance Healing work. Often, people say they begin to feel the healing as soon as they make an appointment.
Time is not linear. Time is accessible to healing energies. One can heal one's past, and one's future. Distance Healing (also called remote healing, distant healing, or non-local healing) is the same healing you receive from an in-person session. Because the SourceLight Integrations™ frequencies are not an "energy" or "force" but light and information carried by what might be termed the DNA/higher dimensional grid internet, distance does not matter, nor does it diminish any effects. (Distance is actually an illusion, as quantum physics tells us.) I simply serve as a conduit or connection point between you and Source.
There is no distance in our distance healing work. I have performed distance healing sessions internationally. Each session lasts approximately 60 – 75 minutes, with 1 – 3 sessions recommended. Distance treatments work the same as in-person consultations except they can be completed from thousands of miles away from the comfort of your home.
I will telephone you at the designated time. We will discuss any changes or information you'd like to share since your initial conversation about doing distance work. You will want to be lying down, comfortable with the phone turned down or on vibrate. The line will remain open as I facilitate the SourceLight Integrations™ session in case you have questions or comments during the process. When the treatment is complete, we will discuss anything you may have seen, felt or heard and I will share anything I noticed or that has come to mind just as if you were in the office.
After a period of integration, I will call you to review any changes you may have experienced, or anything new that has come into your awareness. We will schedule this call after your session.
I've been looking for an experienced healer for years to help me release the abundance blockages I've been experiencing. Then I met Laura! She was eager to help and I felt that her high energy levels were just what I needed to help me have a break through. I booked three long distance sessions with Laura and my intuition was right on. She's amazing… I could fill the energy scan down my body and at times it would stop and hold space in my chakras that really needed work.
Read More
I received a distance session from Laura in December. I was having issues with abundance which I can only describe as an abundance block. Laura said she would be happy to do a session to help me out with that.
During the session it was very clear what sensations were coming through and in what order. I could feel the lightwork moving through my body and what areas needed it most.
Read More
"…My sessions with Laura were immediate and intense. I could feel the presence of a higher energy coming into and through me. My arms were raised of their own accord, I was breathing deep, slow and deliberate and yet relaxed. I experienced a multitude of changing and varied energies that seemed so much stronger than any healing I had had, local or distant.
Read More
I highly recommend everyone for SourceLight Integration distance healing and inner peace therapy.
I love receiving SourceLight Integration. I was led to lay on the grass under a huge ancient maple tree. This became the catalyst for a total Peace experience.
First, I saw the most vibrant colors (not of this 3D world)! They were as my mother described during her transitioning. It was incredible!
Read More
Getting Started
Single Sessions are $222/session and are up to 60 – 75 minutes.
A series of 3 sessions is $549 – a savings of $117!
Schedule a SourceLight Integrations™ session for yourself or a loved one.
Payments are accepted in cash, PayPal, and major credit cards (credit card convenience fee will apply).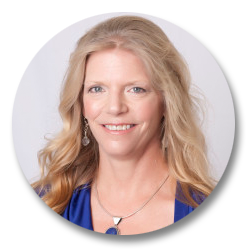 Laura Barton, founder of SourceLight Integrations™, provides profound change at the core. Her beautiful essence and sincere desire to co-create naturally draws people to work with her.
Sessions with Laura for SourceLight Integration™ and Universal Integration™ are available by appointment.
Laura Barton is based in Glenwood Springs, Colorado. She works internationally and offers long distance sessions. As SourceLight Integration™ is not bound by time and space, it is equally effective from the comfort of your home.
Schedule your distance healing or remote session today. Discover how SourceLight Integrations™ can help you.
Contact Laura Today at 970.519.1683 or email or schedule your appointment below.