How Does Distance Healing Work?
Discover the extraordinary power of Source Light Integrations Distance Healing, and experience the transformative effects available for people and animals across the globe!
In a world where everything and everyone is interconnected, science and spirituality merge through the lens of quantum physics – this is the basis for distance healing. Prepare to be amazed – clients often describe the results as nothing short of miraculous. Some even report incredible encounters with guides, angels, and ancestors.
The healing begins the moment you schedule your appointment. There is no "distance" in distance healing work since it transcends the boundaries of consiousness, time and space. Distance Healing offers the same level of care and effectiveness as if you were in Laura's office, but with the convenience and comfort of being in your own home.
Your appointment starts with a conversation to establish your healing session's protocol. Next, you'll find a cozy and quiet spot, relax, and let the healing energies flow as you're guided through the empowering Source Light Integrations session. Once the treatment is complete, we debrief and share observations and insights, and schedule your progess call.
During your progress call we'll review any changes you may have experienced or anything new that has come into your awareness so that seamless support and ongoing progess is ensured.
Embrace the boundless potential of Distance Healing and embark on a journey towards total well-being TODAY!
I've been looking for an experienced healer for years to help me release the abundance blockages I've been experiencing. Then I met Laura! She was eager to help and I felt that her high energy levels were just what I needed to help me have a break through. I booked three long distance sessions with Laura and my intuition was right on. She's amazing… I could fill the energy scan down my body and at times it would stop and hold space in my chakras that really needed work.
Read More
I received a distance session from Laura in December. I was having issues with abundance which I can only describe as an abundance block. Laura said she would be happy to do a session to help me out with that.
During the session it was very clear what sensations were coming through and in what order. I could feel the lightwork moving through my body and what areas needed it most.
Read More
"…My sessions with Laura were immediate and intense. I could feel the presence of a higher energy coming into and through me. My arms were raised of their own accord, I was breathing deep, slow and deliberate and yet relaxed. I experienced a multitude of changing and varied energies that seemed so much stronger than any healing I had had, local or distant.
Read More
I highly recommend everyone for SourceLight Integration distance healing and inner peace therapy.
I love receiving SourceLight Integration. I was led to lay on the grass under a huge ancient maple tree. This became the catalyst for a total Peace experience.
First, I saw the most vibrant colors (not of this 3D world)! They were as my mother described during her transitioning. It was incredible!
Read More
Getting Started

SINGLE SESSION $333
90 minutes, includes a transcript and a scheduled follow-up call.
3 SESSION PACKAGE $999
Three 90 minute sessions, including transcripts and 3 scheduled progress calls.
Sessions are conducted by phone.
Payments are accepted by PayPal, Zelle and major credit cards (credit card convenience fee will apply).
Discover how SourceLight Integration™ sessions can change your life!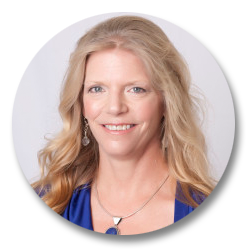 Laura Barton, founder of Source Light Integrations, provides profound change at the deepest levels. As a master alchemist, her sincere desire to co-create naturally draws people to work with her.
Sessions with Laura for Source Light Integrations are available by appointment. With her office based in Glenwood Springs, Colorado, she offers in person and long distance sessions anywhere in the world. Not bound by time and space, Laura's tranformational sessions are equally effective from the comfort of home.
Discover how Source Light Integrations can help you and schedule your session TODAY!
Contact Laura at 970.519.1683 or email her: Laura@SourceLightIntegrations.com to schedule your appointment.