Return to balance
 and heal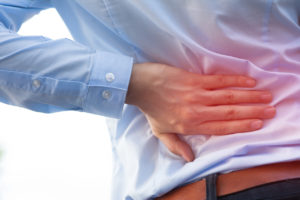 Every health challenge is a combination of physical, mental, spiritual and emotional dis-ease.
SourceLight Integration is a way of interacting with the body's energy field to bring about amazing healing, reuniting universal energy frequencies and your body's energy field to help you rejoin the universe and your true source self.
These frequencies are a new spectrum, and when we interact with them, we can experience profound healing and transformation; these are spectrums of energy that have never before been present on earth.
SourceLight Integration is typically a life-changing experience that uses light and information exchange of fifth-dimensional energy – and beyond – to renew and expand body, mind, and spirit.
Clients report SourceLight Integrations healing sessions provide profound healing changes at a core level.
Thus, the effects of a healing session may be felt on the physical, mental, emotional, and spiritual levels.
While we cannot guarantee specific outcomes,
SourceLight Integrations™ has had results with:
Arthritis  |  Cancers  |  Cerebral Palsy  |  Epilepsy  |  MS  |  AIDS-related complaints  |  Sciatica  |  Other serious afflictions  |  Relieve minor pain and inflammation  |  Faster recovery from injury or surgery  |  Relief from anxiety and depression  |  Increased energy and overall sense of well being
I have a history with constant lower-back pain, including flare-ups that cause complete bed rest for a week or ten days. This year my pain was aggravated by unusual stress and I was unable to fully function for a total of six weeks. I had been to Immediate Care at the hospital and had received two shots: one to relax the muscles, one for pain. I had also gone to my primary care physician and received flexeril and hydrocodone (with limited results). Laura worked on me two days in a row and the results were AMAZING! I could finally get out of bed, stand straight up, walk without aid. The relief was so unbelievable, I was able to get off narcotics that first day. She worked on me for one more session which seemed to relax the last of the back spasms. SourceLight Integrations™ and Laura Barton work! Read more
My philosophy regarding creating balance between healing oneself and valuing the process, as well as my experience with home healthcare clients, the health insurance industry, and volunteerism lead me to keep prices affordable.
SINGLE SESSION $333
90 minutes, includes a transcript and a scheduled follow-up call.
3 SESSION PACKAGE $999
Three 90 minute sessions, including transcripts and 3 scheduled progress calls.
Sessions may be conducted online or in person.
Payments are accepted in cash, PayPal, and major credit cards.
Discover how SourceLight Integration™ sessions can change your life!