Imagine effortlessly gliding through your day, feeling a deep sense of vitality and well-being.
Break free from the relentless grip of chronic pain and reclaim the joy of life's natural flow. Elevate your entire existence, embracing a new level of vibrant living.
LAURA'S STORY
My shoulder hurt constantly, I could only lift my right arm to the 10:00 o'clock mark. I was sore, tired and frustrated.
Without realizing it, and because of the emotional pain I was dealing with, I lived in a constant state of anticipation, waiting for the next thing to go wrong.
I used to feel anxious all the time – then, I broke the cycle.
Emotional pain shows up in the body as anxiety, lethargy and even chronic conditions. Now I'm on a mission to help others release their pain and trauma advancing to a greater awarenenss of Self.

Emotional trauma and physical pain don't have to be a recurring nightmare.
Return to balance, reunite with the universe and your true essence, and heal!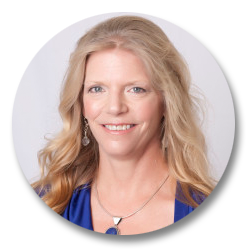 FEEL MORE BALANCED AND ENERGETIC
Working with Laura was a real joy. During the Healing Integration™, I received lots of images of crystals, stones. I could feel light pressure and waves of energy moving down my body. Most notable though was some release in my hips and lower body. I noticed immediately that evening that I had a lot more range of motion in my hips.  Read more
Laura helped me with chronic issues that cause me pain especially when the weather is bad. She brought me relief many times when pills would not do the trick. I had measurable success with her treatments on my back, knee and most recently my shoulder, and immediate results for my pain and inflammation. Laura is my first choice for treatment. Read more
Pain was aggravated by unusual stress and I was unable to fully function for a total of six weeks. After only three healing sessions, the results were AMAZING! I could get out of bed, stand straight up and walk without aid. The relief was so unbelievable; I was able to get off narcotics the first day. Read more
I have never, ever, experienced the huge Life Shift that came on the heels of my experience working with Laura Barton and Healing Integration© series of three treatments, even though I had experienced many energetic healings over the years.  Read more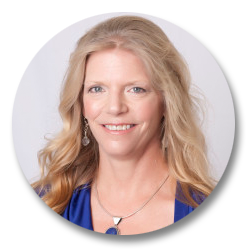 Laura Barton, founder of Source Light Integrations, provides profound change at the deepest levels. As a master alchemist, her sincere desire to co-create naturally draws people to work with her.
Sessions with Laura for Source Light Integrations are available by appointment. With her office based in Glenwood Springs, Colorado, she offers in person and long distance sessions anywhere in the world. Not bound by time and space, Laura's tranformational sessions are equally effective from the comfort of home.
Discover how Source Light Integrations can help you and schedule your session TODAY!
Contact Laura at 970.519.1683 or email her: Laura@SourceLightIntegrations.com to schedule your appointment.
ENJOY THE FLO
W OF LIFE AGAIN