ACCELERATE YOUR ASCENSION
Imagine moving through the day effortlessly, feeling healthy, vibrant and energized.
Visit me at East West Bookshop in Mountain View, CA
April 5, 2018
LEARN HOW TO:
Break the chronic pain cycle
Feel more balanced and energetic
Enjoy the flow of life again
Every challenge is a combination of physical, mental, spiritual and emotional components.
You are a core obscured by the layers of ideas painted on by family, society, religion and your own perceptions of your experiences.
Evolving is removing the layers of accumulated paint to once again experience and express your core in all of its radiance.
Universal Integration restores your connection to the universal grid so you can embrace your true authenticity!
SourceLight Integration© is a new way of interacting with the body's energy field, linking to universal energy frequencies which can bring about amazing physical healing.
Laura will:
Share her healing journey and introduction to the healing arts
Show you how SourceLight Integrations will accelerate your healing journey
Facilitate the transformative process with a group healing event!
April 5, 2018  7:30 – 9:00 pm
East West Bookshop
324 Castro St., Mountain View, CA
RSVP call 650.988.9800
To secure your participation, pre-registration is required with an exchange of $45.
SourceLight Integrations sessions with Laura are available by appointment.
Schedule a FREE Consultation Today!
970.519.1683
SourceLightIntegrations.com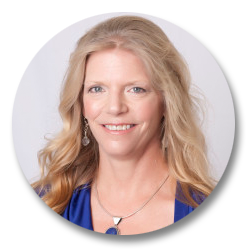 Laura Barton, founder of SourceLight Integrations©, provides profound change at the core. Her beautiful essence and sincere desire to co-create naturally draws people to work with her.
Sessions with Laura for SourceLight Integration© and Universal Integration© are available by appointment.
Laura Barton is based in Glenwood Springs, Colorado. She works internationally and offers long distance sessions. As SourceLight Integration© is not bound by time and space, it is equally effective from the comfort of your home.
Schedule your distance healing or remote session today. Discover how SourceLight Integrations© can help you.
Contact Laura Today at 970.519.1683 or email or schedule your appointment below.