Read what others are saying about Laura, SourceLight Integrations, Reconnective Healing® and The Reconnection®
Reconnective Healing® is a form of healing brought to the forefront by Dr. Eric Pearl that can significantly improve physical health, and promotes balanced emotional and mental states. The effects of Reconnective Healing® have been measured repeatedly in scientific, controlled research.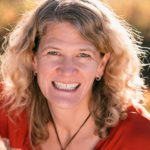 "I can share with confidence one reason I believe Laura Barton to be so successful in her Reconnective Healing® work…SHE TRULY CARES.  Laura genuinely comes from the heart.  I could feel and see "light" coming through my body as she worked to help with physical and emotional stresses, and it was both fascinating and powerful to me! Laura has a real gift for tuning into you and the energy in your body; she was incredibly helpful to me with her advice, suggestions, and Reconnective Healing® work.  Thank you Laura!" – Laura Coarsey, Carbondale, CO
---
"Laura Barton created a healing space for me to experience the reconnection of my fragmented energy body that had occurred through repeated patterns of the same trauma over long periods of time. I participated with the releasing of psychic cords that drained my life force energy and I emerged from the third session feeling whole, complete, centered and strong with a resolution to begin a new life. I don't know exactly how Laura does Reconnective Healing® but the results are undeniable. I am recommending it to friends who have similar situations.  Thank you for who you are and what you do." – Rev. Dr. Dia Lynn,  Salinas CA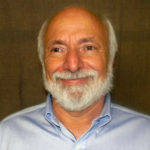 ---
"Laura is a heart-centered, passionate healer of the highest integrity…powerful energy capable of facilitating significant change." – Carmen Iacino, Glenwood Springs, CO
---
"…constant lower-back pain…complete bed rest for a week or ten days…this year my pain was aggravated by unusual stress and I was unable to fully function for a total of six weeks. I had been to Immediate Care at the hospital. I received two shots: one to relax the muscles, one for pain. I had also gone to my primary care physician and received flexeril and hydrocodone (with limited results). Laura worked on me twice in a row…results were AMAZING! I could get out of bed, stand straight up, walk without aid….relief was so unbelievable…able to get off narcotics that first day. She worked on me for one more session which seemed to relax the last of the back spasms. Reconnective Healing® and Laura Barton work!" – Greg (Red) Phillips, Corvallis, OR
---
"I have never, ever, experienced the huge Life Shift that came on the heels of my experience working with Laura Barton and The Reconnection®. series of three treatments, even though I had experienced many energetic healings over the years. I had never met Laura, and had completely missed her presentation of what The Reconnection was all about.  I went on faith, and the urging of our mutual friend to try it.
During the second session, I experienced some interesting "lights" in my third eye and after the session I felt very "altered". I took care driving home. In the next three months of quiet and healing of my bones, I was able to go much deeper in my self….I knew it was a real 'time out' in my life, and the sessions helped me in many deep ways to stay quiet. I knew that things were about to change.
As I began to come back to my life, two monumental things suddenly were offered to me that I took advantage of. These events did not just "happen" for me… they happened because I was prepared to receive them. I do feel, from the bottom of my heart, that without the series of 3 sessions with Laura for The Reconnection®., my frequency would not have alerted me to these opportunities. The high frequency that Laura holds, prepared me to attract these two amazing and life changing events to my experience and life.
Thank you, dear Laura, for coming into my life, like a bolt of lightning, and 'igniting my wick' with your light and healing! Very gratefully "  – Cynthia Hollins, Carmel-By-The-Sea, California
---
"Worki
ng with Laura was a real joy. During the Reconnective Healing®, I received lots of images of crystals, stones… could feel light pressure and waves of energy moving down my body…most notable though was some release in my hips and lower body. I noticed immediately that evening that I had a lot more range of motion in my hips. The greatest effect though was when Laura did The Reconnection®. Again, I had lots of visions, some of which I felt may have been past life related…felt all my chakras open, physically felt motion in each one but mostly there was a great shift in the throat and heart chakras. I have felt so much more open and at peace, more connected to spirit and more grounded at the same time since having had The Reconnection®. I highly recommend Laura and her work with Reconnective Healing® and The Reconnection®." – Claire O'leary, Reiki Master, Clear Heart Healing Arts.
---
"…lower legs had turned almost black…two session Reconnective Healing®…in a few weeks the black in my legs had faded…doctors had been threatening to take them from the knee down… I owe her much gratitude. She has my utmost respect and admiration. Keep on doing your Reconnective Healing®, Laura! You're giving the world a big gift." – Tim Z. Ziegler, Pendleton, OR
---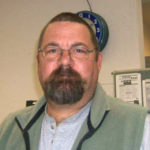 "…chronic issues that cause me pain especially when the weather is bad. Laura has brought me relief many times when pills just would not do the trick…measurable success with her treatments on my back, knee and most recently my shoulder…immediate results for my pain and inflammation…my first choice for treatment." – James White, Baker City, OR
---
"I met Laura when she came to me for a Reconnective Healing® session.  After her 2nd session, she knew she would move into The Reconnection®.  She absorbed the welcome frequencies fully, and immediately.  A great deal of new changes began to unfold, and she is now healing others.  Laura brings all her Love, bright Light, and dedication to aid you in your journey forward, utilizing the multi-dimensional frequencies of Reconnective Healing to your highest and best physical, emotional and spiritual advantage.
"My personal experience with Laura's Reconnective Healing® session was first a feeling of peace and comfort, and then, I felt a physical release, a balanced realignment of my energies.  After our session, I experienced a physical energy boost, as well as a renewed physical, emotional and spiritual balance.  It was simply a wonderful, amazing session!"  – Maria Montano, Sedona Healing, Sedona, AZ  
---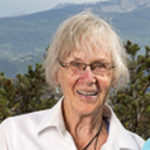 My experience with Reconnective Healing®, as provided through Laura's loving skills, felt TRUE to the description provided by Dr. Eric Pearl who has brought this work to the forefront globally: "This process is self-regulating, self-determining, self-adjusting, and always perfectly responsive."   My sessions with Laura were profoundly revealing, tapping into a core of peace I did not realize was available to me.  I highly recommend Laura at SourceLight Integrations and her work with Reconnective Healing® and The Reconnection® – Rita Marsh, RN, BSN, Davi Nikent Center for Human Flourishing.
---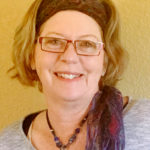 "I find Laura Barton to be a very intuitive and sincere, warm-hearted healer.  After meeting her a just few times, she called me up out of the blue (so it seemed) and asked how I was doing. Her sense was that I had been away and that something very big was going on in my life and she could feel it.  I had just come back from being out of state for almost a month with the sudden illness and passing of my mother. I came back and my mind was reeling with thoughts, regrets, grief….and  I could hardly sleep at night. …immediately felt calm and able to get back to living life; the torture in my mind was gone!…another continual benefit to the healing was that the arthritic pain I was feeling in my thumbs is gone!" – Marti Barbour, Basalt, CO
---
---
Laura Barton,  founder of SourceLight Integrations, maintains certification as a Reconnective Healing Foundational Practitioner® and as The Reconnection® provider. Her beautiful essence and sincere desire to co-create naturally draws people to work with her.
Soon after Laura was certified in The Reconnection®, she realized it was a gateway to much more. SourceLight Integrations expands on the Reconnective Healing® spectrum, providing profound change at the core.
Sessions with Laura for SourceLight Integrations and  The Reconnection® are available by appointment.  She is based in Glenwood Springs, Colorado and available by appointment from Rifle to Aspen.
As this healing is not bound by time and space, I can work with you wherever you are. Please call for FREE consultation.
Discover how SourceLight Integrations and The Reconnection® can help you.
Contact Laura Today at 970.519.1683 or email.