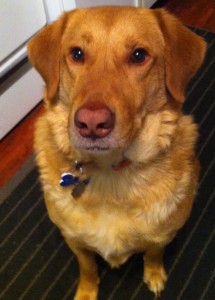 Animal Healing 
Animals and thus animal healing play an important role in the evolution of humanity and the planet. There is an inter-connectedness between all life on Earth. As a supporter of the Partnership in Planetary Healing, it is our mission to ease suffering and raise consciousness. It is our hope that you will allow us to facilitate healing for your animals when they are in need.
SourceLight Integrations can assist animals with illnesses, fears, anxiety and even behavioral issues. Cellular balance can be restored in order to bring about an improved state of health, the ability to accelerate the healing process, and keeping your animal friend calm, at rest, and peaceful during stressful situations.
Laura Barton is founder of SourceLight Integrations in Glenwood Springs, Colorado. Her initial training in Reconnective Healing professionally trained her to help animals. Now with even more connection to the Source, Laura would love to facilitate a healing for any of your animal friends.
Animals, like people can be healed by Distance Healing as well, so don't delay.
The fee for this service is $150.00, USD.
Schedule a SourceLight Integrations session for your animal friend 
Recommended reading:  Patou, a therapy dog's experience with Reconnective Healing® by Certified Reconnective® Healer, Janine Brauns. This is a unique story of how Janet Hicks, an Animal Communicator, relayed Patou's Reconnective Healing experience.
---
Laura Barton,  founder of SourceLight Integrations, maintains certification as a Reconnective Healing Foundational Practitioner® and as The Reconnection® provider. Her beautiful essence and sincere desire to co-create naturally draws people to work with her.
Soon after Laura was certified in The Reconnection®, she realized it was a gateway to much more. SourceLight Integrations expands on the Reconnective Healing® spectrum, providing profound change at the core.
Sessions with Laura for SourceLight Integrations and  The Reconnection® are available by appointment.  She is based in Glenwood Springs, Colorado and available by appointment from Rifle to Aspen.
As this healing is not bound by time and space, I can work with you wherever you are. Please call for FREE consultation.
Discover how SourceLight Integrations and The Reconnection® can help you.
Contact Laura Today at 970.519.1683 or email.