ACCELERATE YOUR ASCENSION
Imagine moving through the day
effortlessly, feeling healthy, vibrant and energized.
Break the chronic pain cycle

Feel more balanced and energetic

Enjoy the flow of life again

Elevate your life experience
Break the Chronic Pain Cycle
I USED TO BE IN PAIN & FEEL ANXIOUS ALL THE TIME
My shoulder hurt and I could only lift my right arm to the 10:00 o'clock mark. I was sore, tired and frustrated.
Because of the emotional trauma I was dealing with, I was anxious so often I forgot what it was like not to be. Without realizing it, I lived in a constant state of anticipation, waiting for the next thing to go wrong.
Now that I've broken the chronic pain cycle, I'm on a mission to help others release their pain and trauma and advance to the next level of awareness. Trauma and pain don't have to be a recurring nightmare.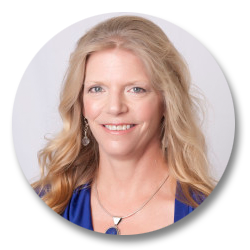 FEEL MORE BALANCED AND ENERGETIC
 HEALING
Break The Chronic Pain Cycle
Imagine yourself waking in the morning feeling energized and getting out of bed with ease! Feeling healthy, vibrant and energized.
Healing is a return to balance. Every health challenge is a combination of the physical, mental, spiritual and emotional. SourceLight Integration© is a new way of interacting with
 ASCENSION
Enjoy the Flow of Life Again
Universal Integration© is the process of restoring your connection to the universe through the evolutionary new bandwidth of frequency brought in via a spectrum of light and information that has only recently been here on Earth.
It is through the Universal Integration© process that we are able to interact with these new levels of light and
Working with Laura was a real joy. During the Healing Integration©, I received lots of images of crystals, stones. I could feel light pressure and waves of energy moving down my body. Most notable though was some release in my hips and lower body. I noticed immediately that evening that I had a lot more range of motion in my hips.  Read more
Claire O'Leary
Laura helped me with chronic issues that cause me pain especially when the weather is bad. She brought me relief many times when pills would not do the trick. I had measurable success with her treatments on my back, knee and most recently my shoulder, and immediate results for my pain and inflammation. Laura is my first choice for treatment. Read more
Jim White
Pain was aggravated by unusual stress and I was unable to fully function for a total of six weeks. After only three healing sessions, the results were AMAZING! I could get out of bed, stand straight up and walk without aid. The relief was so unbelievable; I was able to get off narcotics the first day. Read more
Greg (Red) Phillips
I have never, ever, experienced the huge Life Shift that came on the heels of my experience working with Laura Barton and Healing Integration© series of three treatments, even though I had experienced many energetic healings over the years.  Read more
Cynthia Hollins
ENJOY THE FLOW OF LIFE AGAIN